COOLER MASTER MM110 Gaming Mouse
---
---
---
Ergonomic ultra flat mouse body
4 Levels of DPI: 600, 1200, 1600, 2400
Large high-precision mouse wheel
Solid rubber side pads for ultimate stability
7 different LED Colors to choose from
---
Gaming Mouse with 7 Brilliant Colors
The MM110 gaming mouse is the next-generation mouse from the popular Devastator 3 gaming combo set. This ergonomic ultra-flat mouse features a high-precision mouse wheel and adjustable DPI up to 2,400.
Now, with 7 different LED options, you can customize your peripherals to match all of your hardware in style, whether it's Blue, Red, Green, Yellow, Purple, Light Blue or White.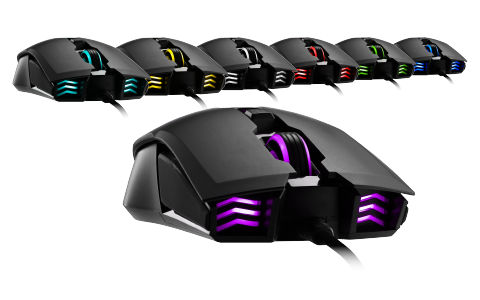 Ergonomic Styling from Top to Bottom
The MM110 was designed to be comfortable to use in all circumstances. It's ergonomically pleasing with an ultra-low flat profile for convenience, plus the large mouse wheel is simply easy to use.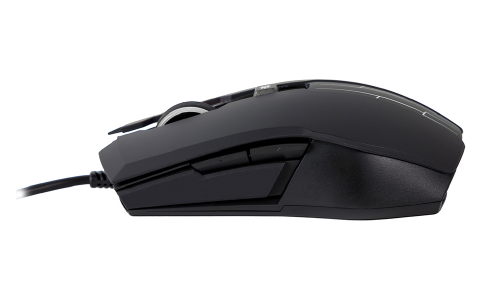 Seven Colors for Customized Personality
With 7 different RGB backlighting options, the MM110 gives you the power to mix and match your setup's theme.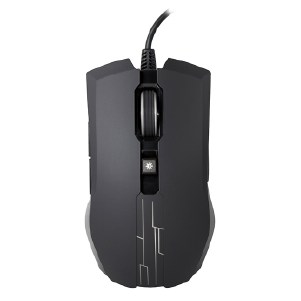 A Precision Mouse to Elevate Your Game
The MM110 is custom-tailored for hardcore gamers, by including durable Omron switches—good for 10 million precise keypresses—and an Avago optical sensor.
The rubber side grips improve stability and minimize wear and tear.
**اسعار خاصه للكميات**
**موجود تقسيط عن طريق البنك الاهلى بشرط وجود بطاقه ائتمانيه من البنك الاهلى فيها رصيد كافى**